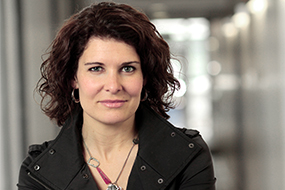 Teaching
Publications & Presentations
This section shows the documents (if any) that are available in R-libre, TELUQ's open access research publication repository.
Other refereed contributions
Ziam, Saliha; Lakhal, Sawsen; Laroche, Elena; Alderson, Marie, & Gagné, Charles (2017). Application des pratiques préventives par les infirmières et infirmiers : la perspective innovante de la capacité d'absorption (in collaboration with Courant, Élodie; Roy-Blais, Caroline, & Simard, Yanik) (Rapport de recherche no R-985). Montréal, Canada : Institut de recherche Robert-Sauvé en santé et en sécurité du travail.