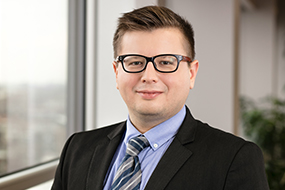 Nicolas Bencherki's research adopts an ethnographic approach to study organizational communication among community-based organizations, in particular when it comes to collaboration between groups to achieve collective action. Theoretically, his work explores the notions of property and possession of action, and its sharing between persons and organizations. By recognizing that property is not limited to its legal format, it is possible to empirically observe the multiple ways the organization, as well as the persons that populate it, attribute, appropriate, give, borrow, etc., the work and the activities that make the organization act and, indeed, exist as an entity. Nicolas Bencherki's work has been published, among others, in Academy of Management Journal, Human Relations, Organization Studies, Management Communication Quarterly, Journal of Communication, and Communication Research and Practice, and was regularly presented, including at the International Communication Association and at the annual conference of the European Group for Organizational Studies. Nicolas Bencherki is a member of the editorial board of journals Communication et professionalisation, Management Communication Quarterly and Organization Studies, and he is a co-coordinator of the "Communication, Performativity and Organization" standing working group of the European Group for Organizational Studies.
Education
Postdoc, Department of Technology Management and Innovation, NYU Polytechnic Institute
Postdoc, Center for the sociology of innovation, Mines ParisTech
PhD in communication, Université de Montréal, and in sociology of action, Sciences Po Paris
Research Interests
Organizational communication
Strategy, collaboration and collective action
Ethnography and interaction analysis
Discourse, language, materiality and technology
Theory and philosophy of communication and organization
Teaching
Program direction
Course not available in the current term
Course under preparation
Publications & Presentations
This section shows the documents (if any) that are available in R-libre, TELUQ's open access research publication repository.
Journal articles (refereed)
Books
Bencherki, Nicolas; Sénac, Coline, & Vásquez, Consuelo (Ed.). (2023). La communication organisante : Études de cas en communication organisationnelle. Québec : Presses de l'Universit du Québec. ISBN 978-2-7605-5868-7
Basque, Joëlle; Bencherki, Nicolas, & Kuhn, Timothy (Ed.). (2022). Routledge Handbook of the Communicative Constitution of Organization. New York : Routledge, coll. « Routledge Studies in Communication, Organization, and Organizing ». ISBN 9781003224914
Bencherki, Nicolas; Matte, Frédérik, & Cooren, François (Ed.). (2019). Authority and Power in Social Interaction: Methods and Analysis. New York : Routledge, coll. « Routledge Studies in Communication, Organization, and Organizing ». ISBN 9781351051668
Book chapters
Bencherki, Nicolas; Basque, Joëlle, & Kuhn, Timothy (2022). Introduction to the Routledge Handbook of the Communicative Constitution of Organization. In Basque, Joëlle; Bencherki, Nicolas, & Kuhn, Timothy (Ed.), Routledge Handbook of the Communicative Constitution of Organization (p. 1-23). New York, NY : Routledge. ISBN 9780367480707 https://doi.org/10.4324/9781003224914-1
Golden, Annis G., & Bencherki, Nicolas (2022). "I'm just saying:" Multivocal Organizing in a Community Health Initiative. In Benoit-Barné, Chantal, & Martine, Thomas (Ed.), Speaking with one voice: Multivocality and univocality in organizing (p. 41-64). New York, NY : Routledge, coll. « Routledge Studies in Communication, Organization, and Organizing ». ISBN 9780429297830 https://doi.org/10.4324/9780429297830-3
Bencherki, Nicolas (2021). Using video methods to uncover the relational, interactional and practical constitution of space. In Grosjean, Sylvie, & Matte, Frédérik (Ed.), Organizational video-ethnography revisited (p. 99-116). New York, NY : Palgrave Pivot. ISBN 978-3-030-65551-8 https://doi.org/10.1007/978-3-030-65551-8_6
Bencherki, Nicolas (2021). Speaking. In Cooren, François, & Stücheli-Herlach, Peter (Ed.), Handbook of Management Communication (p. 27-46). Berlin : De Gruyter Mouton, coll. « Handbooks of Applied Linguistics ». ISBN 9781501508059 https://doi.org/10.1515/9781501508059-001
Bencherki, Nicolas; Basque, Joëlle, & Rouleau, Linda (2019). A Sensemaking Perspective on Open Strategy. In Seidl, David; Whittington, Richard, & von Krogh, Georg (Ed.), The Cambridge Handbook of Open Strategy (p. 241-258). Cambridge, UK : Cambridge University Press. ISBN 9781108347921 https://doi.org/10.1017/9781108347921.015
Bencherki, Nicolas; Bourgoin, Alaric; Chen, Huey-Rong; Cooren, François; Denault, Vincent, & Plusquellec, Pierrich (2019). Bodies, Faces, Physical Spaces and the Materializations of Authority. In Bencherki, Nicolas; Matte, Frédérik, & Cooren, François (Ed.), Authority and Power in Social Interaction: Methods and Analysis (p. 77-98). New York, NY : Routledge, coll. « Routledge Studies in Communication, Organization, and Organizing ». ISBN 9781351051668 https://doi.org/10.4324/9781351051668-5
Matte, Frédérik, & Bencherki, Nicolas (2019). Being followed by an organization: A hauntological perspective on organizational ethnography. In Cooren, François, & Malbois, Fabienne (Ed.), Methodological and Ontological Principles of Observation and Analysis: Following and Analyzing Things and Beings in Our Everyday World (p. 202-232). New York, NY : Routledge, coll. « Routledge Studies in Communication, Organization, and Organizing ». ISBN 978-1-138-70678-1 https://doi.org/10.4324/9781315201610-8
Bencherki, Nicolas (2017). Actor-Network Theory. In Scott, Craig, & Lewis, Laurie (Ed.), The International Encyclopedia of Organizational Communication (p. 1-13). New York, NY : Wiley. ISBN 9781118955567 https://doi.org/10.1002/9781118955567.wbieoc002
Bencherki, Nicolas (2016). Action and agency. In Bruhn Jensen, Klaus; Craig, Robert T.; Pooley, Jefferson D., & Rothenbuhler, Eric W. (Ed.), The International Encyclopedia of Communication Theory and Philosophy (p. 1-13). New York, NY : Wiley. ISBN 9781118766804 https://doi.org/10.1002/9781118766804.wbiect030
Cooren, François; Bencherki, Nicolas; Chaput, Mathieu, & Vásquez, Consuelo (2015). The communicative constitution of strategy-making: exploring fleeting moments of strategy. In Golsorkhi, Damon; Rouleau, Linda; Seidl, David, & Vaara, Eero (Ed.), The Cambridge Handbook of Strategy as Practice (Second Edition) (p. 365-388). Cambridge : Cambridge University Press. https://doi.org/10.1017/CBO9781139681032.022