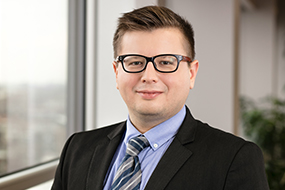 Les recherches de Nicolas Bencherki adoptent une approche ethnographique pour étudier la communication organisationnelle dans le milieu communautaire, en particulier en ce qui a trait à la collaboration entre groupes pour accomplir des actions collectives. Théoriquement, ses travaux explorent la notion de propriété et de possession de l'action et son partage entre les personnes et l'organisation. En reconnaissant que la propriété ne se limite pas à sa forme juridique, il est possible d'observer empiriquement les multiples façons dont l'organisation, tout comme les personnes qui la peuplent, attribuent, s'approprient, donnent, empruntent, etc., le travail et les activités qui composent l'action organisationnelle et font exister celle-ci en tant qu'entité. Les travaux de Nicolas Bencherki ont été publiés, entre autres, dans Academy of Management Journal, Organization Studies, Human Relations, Management Communication Quarterly, Journal of Communication, et Communication Research and Practice, et ont été présentés régulièrement, notamment à la International Communication Association et à la conférence annuelle du European Group for Organizational Studies. Nicolas Bencherki est sur les comités éditoriaux des revues Communication et professionalisation, Management Communication Quarterly et Organization Studies, et il co-dirige le groupe de travail « Communication, Performativity and Organization » du European Group for Organizational Studies.
Formation
Postdoctorat, Department of Technology Management and Innovation, NYU Polytechnic Institute
Postdoctorat, Centre de sociologie de l'innovation, Mines ParisTech
Doctorat en communication, Université de Montréal, et en sociologie de l'action, Sciences Po Paris
Champs d'expertise
Communication organisationnelle
Stratégie, collaboration et action collective
Ethnographie et analyse d'interaction
Discours, langage, matérialité et technologie
Théorie et philosophie de la communication et de l'organisation
Enseignement
Publications et communications
Voici, s'il y a lieu, les documents disponibles dans R-libre, le répertoire de publications de recherche de la TÉLUQ.
Articles de revues avec comité de lecture
Livres
Basque, Joëlle; Bencherki, Nicolas et Kuhn, Timothy (dir.). (2022). Routledge Handbook of the Communicative Constitution of Organization. New York : Routledge, coll. « Routledge Studies in Communication, Organization, and Organizing ». ISBN 9781003224914
Bencherki, Nicolas; Matte, Frédérik et Cooren, François (dir.). (2019). Authority and Power in Social Interaction: Methods and Analysis. New York : Routledge, coll. « Routledge Studies in Communication, Organization, and Organizing ». ISBN 9781351051668
Chapitres de livres
Bencherki, Nicolas; Basque, Joëlle et Kuhn, Timothy (2022). Introduction to the Routledge Handbook of the Communicative Constitution of Organization. Dans Basque, Joëlle; Bencherki, Nicolas et Kuhn, Timothy (dir.), Routledge Handbook of the Communicative Constitution of Organization (p. 1-23). New York, NY : Routledge. ISBN 9780367480707 https://doi.org/10.4324/9781003224914-1
Golden, Annis G. et Bencherki, Nicolas (2022). "I'm just saying:" Multivocal Organizing in a Community Health Initiative. Dans Benoit-Barné, Chantal et Martine, Thomas (dir.), Speaking with one voice: Multivocality and univocality in organizing (p. 41-64). New York, NY : Routledge, coll. « Routledge Studies in Communication, Organization, and Organizing ». ISBN 9780429297830 https://doi.org/10.4324/9780429297830-3
Bencherki, Nicolas (2021). Using video methods to uncover the relational, interactional and practical constitution of space. Dans Grosjean, Sylvie et Matte, Frédérik (dir.), Organizational video-ethnography revisited (p. 99-116). New York, NY : Palgrave Pivot. ISBN 978-3-030-65551-8 https://doi.org/10.1007/978-3-030-65551-8_6
Bencherki, Nicolas (2021). Speaking. Dans Cooren, François et Stücheli-Herlach, Peter (dir.), Handbook of Management Communication (p. 27-46). Berlin : De Gruyter Mouton, coll. « Handbooks of Applied Linguistics ». ISBN 9781501508059 https://doi.org/10.1515/9781501508059-001
Bencherki, Nicolas; Basque, Joëlle et Rouleau, Linda (2019). A Sensemaking Perspective on Open Strategy. Dans Seidl, David; Whittington, Richard et von Krogh, Georg (dir.), The Cambridge Handbook of Open Strategy (p. 241-258). Cambridge, UK : Cambridge University Press. ISBN 9781108347921 https://doi.org/10.1017/9781108347921.015
Bencherki, Nicolas; Bourgoin, Alaric; Chen, Huey-Rong; Cooren, François; Denault, Vincent et Plusquellec, Pierrich (2019). Bodies, Faces, Physical Spaces and the Materializations of Authority. Dans Bencherki, Nicolas; Matte, Frédérik et Cooren, François (dir.), Authority and Power in Social Interaction: Methods and Analysis (p. 77-98). New York, NY : Routledge, coll. « Routledge Studies in Communication, Organization, and Organizing ». ISBN 9781351051668 https://doi.org/10.4324/9781351051668-5
Matte, Frédérik et Bencherki, Nicolas (2019). Being followed by an organization: A hauntological perspective on organizational ethnography. Dans Cooren, François et Malbois, Fabienne (dir.), Methodological and Ontological Principles of Observation and Analysis: Following and Analyzing Things and Beings in Our Everyday World (p. 202-232). New York, NY : Routledge, coll. « Routledge Studies in Communication, Organization, and Organizing ». ISBN 978-1-138-70678-1 https://doi.org/10.4324/9781315201610-8
Bencherki, Nicolas (2017). Actor-Network Theory. Dans Scott, Craig et Lewis, Laurie (dir.), The International Encyclopedia of Organizational Communication (p. 1-13). New York, NY : Wiley. ISBN 9781118955567 https://doi.org/10.1002/9781118955567.wbieoc002
Bencherki, Nicolas (2016). Action and agency. Dans Bruhn Jensen, Klaus; Craig, Robert T.; Pooley, Jefferson D. et Rothenbuhler, Eric W. (dir.), The International Encyclopedia of Communication Theory and Philosophy (p. 1-13). New York, NY : Wiley. ISBN 9781118766804 https://doi.org/10.1002/9781118766804.wbiect030
Cooren, François; Bencherki, Nicolas; Chaput, Mathieu et Vásquez, Consuelo (2015). The communicative constitution of strategy-making: exploring fleeting moments of strategy. Dans Golsorkhi, Damon; Rouleau, Linda; Seidl, David et Vaara, Eero (dir.), The Cambridge Handbook of Strategy as Practice (Second Edition) (p. 365-388). Cambridge : Cambridge University Press. https://doi.org/10.1017/CBO9781139681032.022