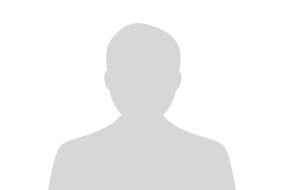 Les recherches de Jean-François portent principalement sur le rôle de la politique des partis et de la politique internationale dans les dynamiques de reconnaissance culturelle. Il a publié un livre, une douzaine d'articles dans des revues à comité de lecture et trois chapitres dans des ouvrages collectifs. Il a également donné plus de 25 conférences à l'international.
Avant son arrivée à la TÉLUQ, Jean-François a été chercheur postdoctoral à la Chaire d'études taïwanaises et à l'École d'études politiques de l'Université d'Ottawa ainsi qu'à l'Institut de sociologie de l'Academia Sinica à Taïwan. Il a aussi enseigné à l'Université Polytechnique de Hong Kong (PolyU-CPCE) et à l'Université de Hong Kong (HKU SPACE). 
Ayant un intérêt particulier pour les questions de politique identitaire et linguistique, il s'est notamment impliqué dans le Comité de recherche sur la politique des langues (RC50) de l'Association internationale de science politique, qu'il préside actuellement.
Enseignement
Publications et communications
Voici, s'il y a lieu, les documents disponibles dans R-libre, le répertoire de publications de recherche de la TÉLUQ.
Livres (1):
2017. Culture Politics and Linguistic Recognition in Taiwan: Ethnicity, Identity, and the Party System. London: Routledge (Research on Taiwan Series).
Articles évalués par les pairs (12):
2021. « Mouvements sociaux, partis politiques, et l'évolution du nationalisme hongkongais ». Politique et sociétés.
2020. "Making Hong Kong Chinese: State Nationalism and its Blowbacks in a Recalcitrant City". Nationalism and Ethnic Politics.
2019. (Avec Mike Medeiros) "Assessing the influence of ideology on vote choice in an ethnoterritorial context: the case of Taiwan". Political Science.        
2019. "Taiwan's Indigenous Languages Development Act: Democratic Politics, Transitional Justice and the Quest for Diplomatic Recognition". Journal of Multilingual and Multicultural Development, 40(8): 652-664.
2018. "Operationalizing Cultural Citizenship: Toward a Concept of Culture Regime". Citizenship Studies. (Facteur d'impact : 1.240)
2018. (Avec André Lecours) "The Emergence and Radicalization of Self-Determination Claims in Hong Kong and Catalonia: a historical institutionalist perspective". Ethnicities. (Facteur d'impact : 1.178)
2018. "National Identity Politics and Cultural Recognition: The Party System as Context of Choice". Identities: Global Studies in Culture and Power 25(1): 67-84. (Facteur d'impact : 0.920)
2017. "Complétude institutionnelle et sécurité linguistique dans le monde sinophone: les Hakka à Hong Kong et à Taïwan ». Politique et Sociétés, 36(3): 73-91.
2016. "Legislating Language in Taiwan: From Equality to Development to Status Quo". Language Policy, 15(4): 415-432. (Facteur d'impact : 1.195)
2014. "The Mother Tongues as Second Languages: Nationalism, Democracy and Multilingual Education in Taiwan".  Numéro spécial sur l'aménagement linguistique et l'éducation multilingue, Current Issues in Language Planning, 15(4): 393-408.
2013. "In Search of Linguistic Identities in Taiwan: an Empirical Study". Journal of Multilingual and Multicultural Development, 34(5) : 431-444. (Facteur d'impact : 0.942)
2012. "Intercultural Citizenship, Civic Nationalism and Nation Building in Québec: From Common Public Language to Laïcité". Studies in Ethnicity and Nationalism, 12(2) : 227-248.
Chapitres de livres (3):
2020. "Federalism, Democracy and National Diversity in 21st Century China: Reinterpreting Hong Kong's autonomy, subverting its democracy". Dans Alain G. Gagnon and Arjun Tremblay, Federalism, Democracy and National Diversity in the 21st Century, Palgrave, 161-184.
2015. "Mandarin State Tradition and Language Regime Change in Taiwan". Dans Linda Cardinal et Selma K. Sonntag, State Traditions and Language Regimes. Montréal : McGill-Queen's, 16 pages.
2011. "Theorizing Language Rationalization in Greater China: Political Transition, Self-Governance and Language Outcomes in Post-Handover Hong Kong". Dans Bill Kwok Ping Chou et Yufan Hao, China's Policies on Its Borderlands and the International Implications. Singapour : World Scientific, 199-224.
Recensions (2):
2017. "Standardizing Diversity: The Political Economy of Language Regimes". (Auteure : Amy H. Liu). Linguistic Minorities and Society, 8(1)
2013. "Japanese Models, Chinese Culture and the Dilemma of Taiwanese Language Reform" (Auteure : Ann Heylen). Journal of Multilingual and Multicultural Development, 34(5) : 496-498.
Autres contributions (2):
2019. A Summer of Discontent: A Glimpse into Hong Kong's Anti-Extradition Movement/???????????—?????????????. Taiwan Democracy Quarterly (??????), 16(2): 161-85.
2015. « Comprendre la Révolution des parapluies à Hong Kong ». Optimum en direct : la revue de gestion du secteur public, 45(1) : 6-15.